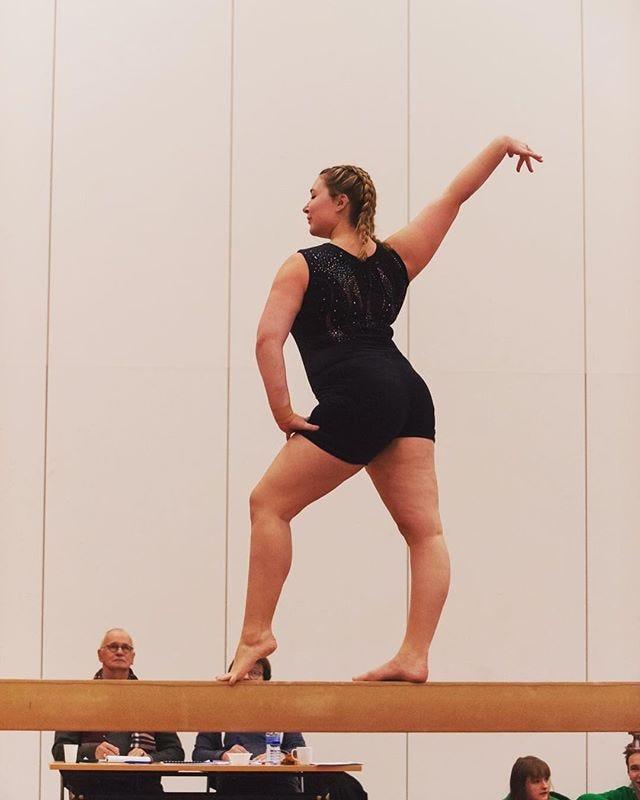 Want to become a member?
Training times
Monday 20:00 - 22:00 Zeeburg (Cruquiusweg 88)
Thursday 19:15 - 21:45 Amsterdam noord (Bezaanjachtplein 245)
Sunday 18:00 - 21:00 Science park
(Science park 306)

The contribution per season is €190 euros.
This amount can be paid in one instalment, in two or in ten.

Would you like to try out? Send us an email with the dates you'd like to come. You can come twice free of charge.
Want to become a support member?
Would you like to be involved with and support our association but you don't have a passion for gymnastics or our training times don't fit into your agenda? Become a support member! For €25 euros a year you can still be an official member of STAH. You are welcome at all of our activities, parties and social evenings and can join the student competitions representing STAH. Does this sound perfect for you? Sign up as a support member!

Vind je STAH wel een hele leuke vereniging maar turnen is je passie niet of passen onze trainingen niet binnen jouw agenda? Wordt dan steunlid! Voor €25 euro per jaar kan je alsnog een STAH lid zijn. Je mag jezelf officieel een STAH'er noemen, je bent welkom op al onze activiteiten, feesten en borrels en je mag namens STAH mee doen aan de studenten turnwedstrijden. Is dit wat voor jou? Meld je dan nu aan als steun lid!
Membership cancellation
Your (support)membership will continue until you officially cancel it, this includes when the new year starts. The notice period for normal members is one month, for support members there is no notice period. You can cancel your membership by sending an email to [email protected].

Je (steun)lidmaatschap zal doorlopen tot je je officieel afmeldt, dus ook wanneer een nieuw jaar begint. De opzegtermijn voor reguliere leden is één maand en er is geen opzegtermijn voor steunleden. Je kunt je lidmaatschap opzeggen door een mail te sturen naar [email protected].